Ever think there are some finds just for you?  Look at these two finds.  These made me add another category to my side bar — I Want . . . .  I really think I can populate a Wish List type category with my wishes for my nouns:  people, places and things!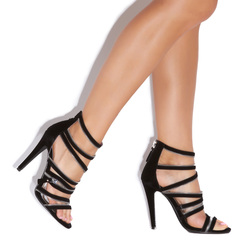 I was sitting here minding my own business when these shoes popped into view.  I luuuuuuuv these!
The jacket.  Look at the jacket.  I am too, too,way too old to think about an "Easter Outfit".  But I am thinking "Easter Outfit".  I luuuuuuuv the cut, the color, the style, the price — e'erythang about this jacket!  (You know I already have polish to match this jacket:-) )
Do you still get an "Easter Outfit"?  How dressy is it?  Can you wear it to places other than the sanctuary?
Chime in.  I've got some finger clickin' shopping to do.